The ruling elite
Lukashenka uses external threats to consolidate power; security forces repress 2020 demonstrators
The situation got worse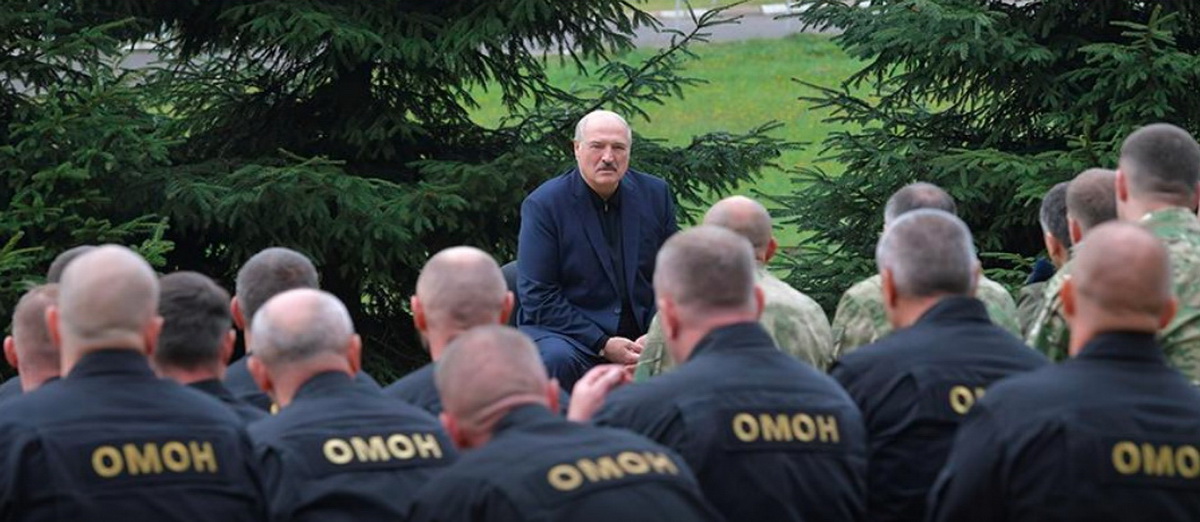 Lukashenka is trying to motivate the ruling class with confrontational rhetoric but fears weakening loyalty following failures in the foreign policy arena. The security forces are expanding persecution of dissidents and conducting punitive operations against the demonstrators of 2020.
Lukashenka, the security forces and the state media support an aggressive and repressive plan to consolidate power against the background of Sviatlana Tsikhanouskaya's foreign policy successes (meeting with President Joe Biden), as well as the scandal at the Tokyo Olympics regarding the Belarusian delegation.
The story of the athlete Timanovskaya (criticism, petition for political asylum) confirms continuing dissatisfaction with the current leadership among diverse population groups, even those highly paid by Belarusian standards. Human resources loyal to the ruling class are minimal, despite constant attempts at harsh coercion.
Security forces purge the organisations promoting a European agenda in Belarus. The security forces conducted searches and detentions of representatives of EuroBelarus, including philosopher Vladimir Matskevich, sociologist Tatiana Vodolazhskaya, sociologist Olga Shelest and ex-head Vlad Velichko.
The number of political prisoners now exceeds 608 people and continues to increase.
Detentions, fines and arrests of activists and journalists continue. Moreover, the security forces make examples of the demonstrators of the protests of 2020: Minsk fans for barricades, musicians from street rallies.
Authorities block the remaining independent news resources in the regions and expand the list of "extremist" telegram channels and sites.
In trade, the deterioration of conditions for small businesses proceeds via redistribution and monopolisation of the market. Gosstandart suspended the work of a large online store.
However, despite the negative attitude of senior leadership to small and medium-sized businesses, since the new year, the number of individual entrepreneurs has increased by 1.3%. Apparently, this is due to the absorption of some of the employees dismissed from the public sector and the fragmentation of medium-sized businesses.
The National Bank continues to pursue a balanced monetary and financial policy and reports on the growth of gold and foreign exchange reserves in July.
Thus, the quality of public administration continues to decline due to the outflow of specialists and, possibly, partial paralysis of the administration due to fear of reprisals by the security forces, which often leads to poor decisions in critical situations.
You have been successfully subscribed
Subscribe to our newsletter
Once a week, in coordination with a group of leading Belarusian analysts, we provide analytical commentaries to the most topical and relevant issues, including on behind the scenes processes ongoing in Belarus, in Russian and English.
EN
RU
Situation in Belarus
May 16 – May 22